Escape Authority is incredibly honored to congratulate the very first winner of our Readers Key Award:

Readers Key – Best Venue 2018

Total Accumulated Number of Votes Received: 3,154
Location: Sylmar, CA / Las Vegas, NV
Number of Games: 4
Highlights: The Basement / The Elevator Shaft / The Study
After thirty-six non-stop days of voting, you, our readers, have spoken,
casting a whopping 14,350 total votes!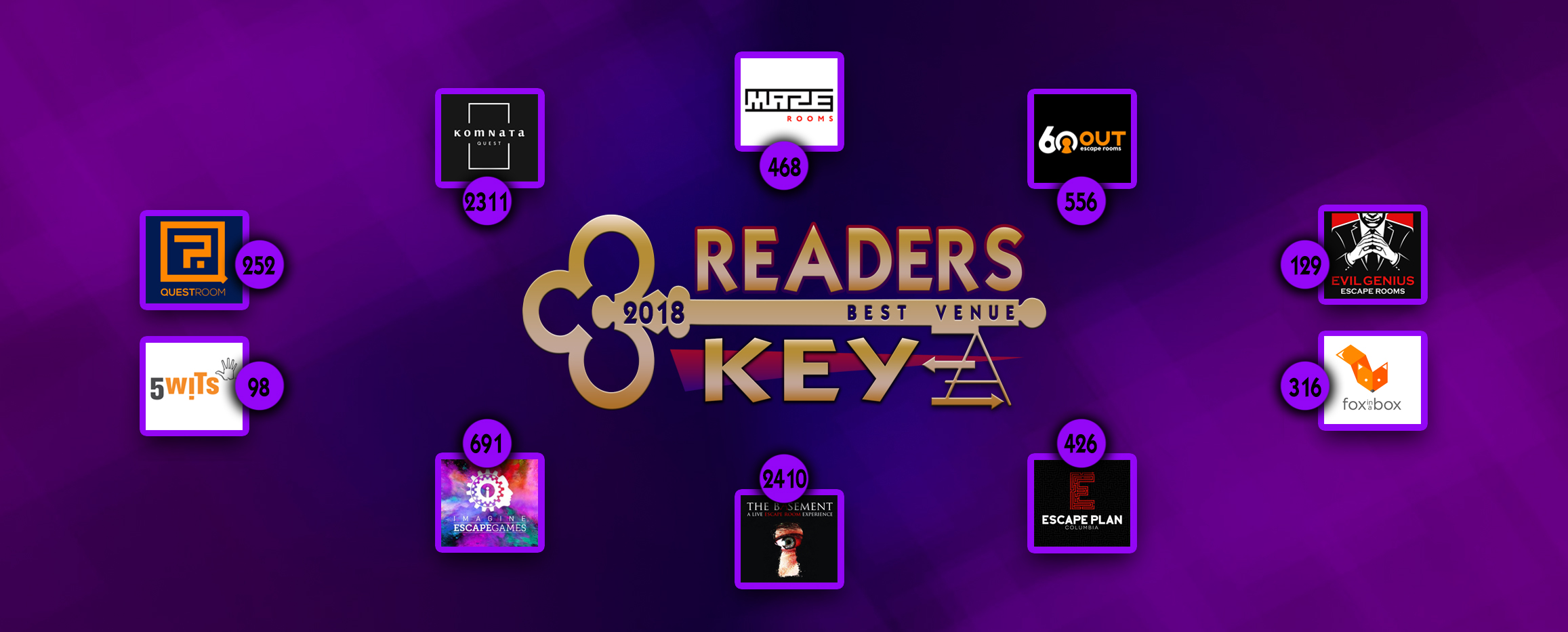 With your favorite now official, we must also recognize these other epic venues who outlasted a field of forty-eight of the very best venues across the United States to be chosen by you as your Top Ten in the nation:
Congratulations to every single venue involved in this Tournament – from our Winner, to the Top Ten, the Semi-Finalists and even those in Round 1. Competition to be even considered for inclusion was incredibly fierce – and each and every venue that made the brackets not only was entirely worthy of winning, but should be proud of the recognition our readers provided to their accomplishments!
We'd also like to take a moment to recognize all of our loyal readers around the country. This was your Award to give, and thanks to you, our first ever Readers Key Tournament was an incredible success.
I know you're probably wondering what's next – but certainly you know by now that we like to keep surprises in store. You may not need to wait until our Best Venue 2019 Tournament (yes, that was a confirmation) to issue another Readers Key Award! We're currently exploring options of smaller, shorter region-specific Tournaments, as well as ones that focus on the best individual game. And yes, we've heard you, and we know how popular our "rage-views" can be; you may even get to vote in a Readers Key – Worst Game bracket sometime down the road!
Until then, thank you, thank you, thank you – to each and every one of our readers, as well as to each and every venue that participated with such excitement and enthusiasm in our very first Readers Key Tournament! Our passion to further this industry we all love is born directly in your passion to be apart of it!