On Wednesday, we shared with you a review of one of our favorite new games at one of our favorite venues in the Central Florida Market – Escape Thrill's Skinned Alive. Today, we're excited to pass on some new details Escape Thrill has shared with us of their very first spooky seasonal event, Halloween Terror!
Already home to some of Central Florida's best games, this charming mom & pop venue is sharpening their normally warm welcome to offer frightful fun for the remainder of the month of October! This is your chance to experience a haunting escape in two of their most popular games, as The Toy Room and Wild West will get into the Halloween spirit with new props, decor and effects, while Skinned Alive remains one of the most intense escape game experiences you'll find.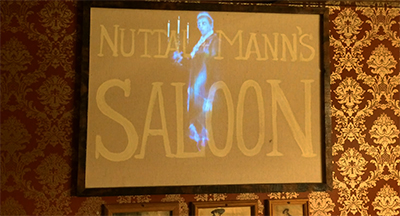 The old Wild West saloon is haunted with sinister spirits determined to prevent you from ever learning the secrets of what happened to "Wild Bill" Hickok after the legendary poker game that faithful night.
Beware as evil apparitions materialize from the shadows, right before your very eyes, beckoning you to join them forever in the great beyond. Perhaps those aces and eights left behind are more than just a dead man's hand.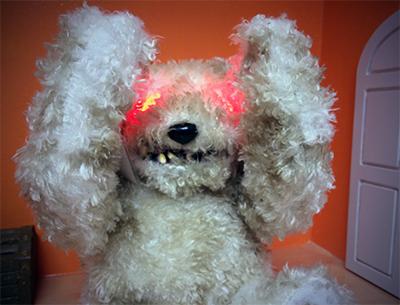 The once light and fun-spirited inhabitants of Toy Room have turned to the dark side, manipulated by their new merciless master, their pal Chucky!
The most kid-friendly room in town becomes the stuff of nightmares as the toys turn evil and follow the bidding of their devilish doll master.
This time around, it's guaranteed to be far more tricks than treats – with family friendly frights overtaking a once whimsical adventure.
The toys are alive, and they're coming to play – and your only hope to escape lies past Chucky himself!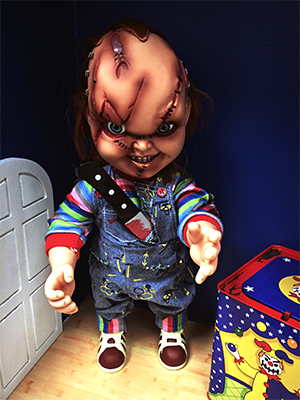 And if that's not enough ghoulish glee for you, Skinned Alive is already one of the coolest, creepiest, most phobia-inducing escape rooms you'll find, making it a must-see game any time of the year, but especially during the Halloween season! Escape Thrill has always been one of our absolute favorite venues, and now there's even more reason to go check them out this Halloween. Get into the spirit with bone chilling challenge at Escape Thrill's Halloween Terror, for a limited time now through October 31st.
Scares not your thing? Don't worry – Escape Thrill's got you covered! Diamond Heist will remain untouched this Halloween Season, offering a neutral fright-free experience during Halloween Terror.

Venue:  Escape Thrill
Location: Clearwater, Florida
Number of Games: 4
GAME SPECIFIC INFORMATION:
Duration: 60 minutes
Capacity: 6 people
Group Type: Public / You may be paired with strangers.
Cost: $28 per person