In July we launched our Escape Room Map with the internet's most extensive listing of Escape Room Venues across the United States. Today we're happy to add all of North and South America to the map with the same level of detail you've come to know from Escape Authority.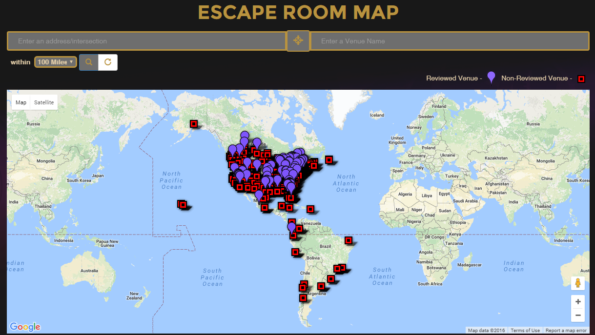 With its easy to use interface, you can quickly search by location, venue name, or GPS position to find escape rooms near you or your travel destination. With the list functionality, all of the venues' contact details are in a glance-able format so you don't have to click away to another page to find an address or phone number.
Keep an eye out on further map expansions to the rest of the world.