With less than two weeks until another Christmas is upon us, I think we all know what time it is: double down and act nice so Santa brings the presents! But even if you've been a little naughty this holiday season, it's not too late to get the gift any escape room lover really wants:
FREE GAMES!
But we aren't talking just one winner this time. We're excited to announce EA's first ever 12 Days of Christmas event! Twelve straight days of giveaways to the very best venues across the country! Each day we'll feature a new venue, and, through our Facebook page, allow you – our readers – a chance to win a totally free private game for you and your friends this holiday season! We're not saying you should use this as gift for that one friend you still haven't shopped for… but… you know…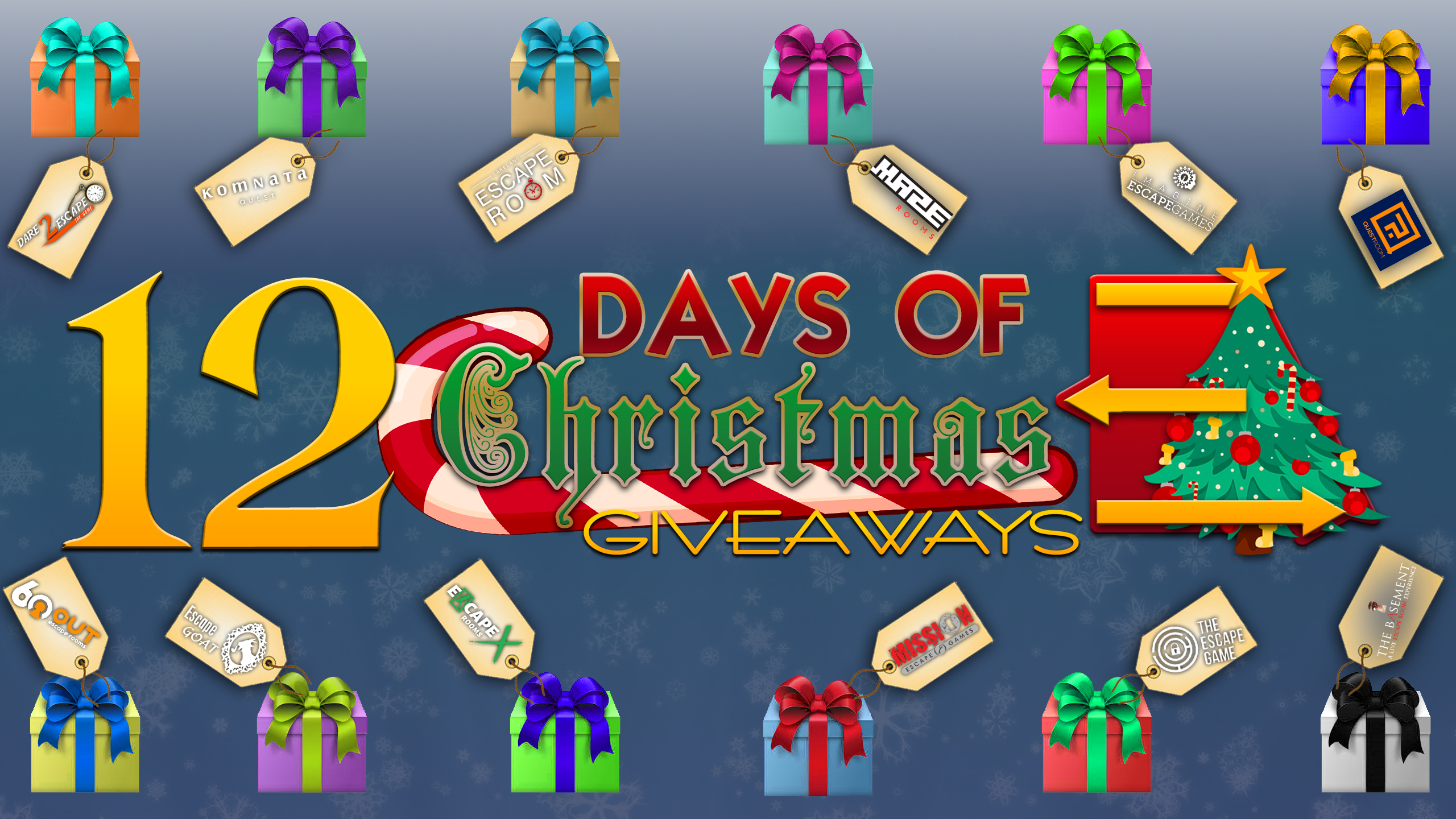 So, how does it work? The rules are exactly the same as our standard EA FREE PLAY! Giveaway contests – with one major difference. While EA FREE PLAY! Giveaways have a full week long entry period, each contest during EA's 12 Days of Christmas will only remain open for 24 hours!
Each day, a new contest will open as the prior one closes at 3pm EST. All contests will be hosted through our Facebook page – the only place to enter! There's one other important difference: each of our twelve winners may ONLY collect one prize during our 12 Days of Christmas event (although you may certainly enter any contest for a venue near you to increase your odds of winning once!) And best of all, EA's 12 Days of Christmas starts tomorrow, Thursday, December 13 at 3pm EST!
After entering, be sure to leave your cookies and milk on the fireplace and then tuck yourselves into bed like good little girls and boys, because all twelve winners will be announced on Christmas day, of course!
And if you just can't wait to unwrap this present, be sure to visit our twelve amazing host venues right now – representing some of our very favorite games across the country:
Los Angeles, CA
Kissimmee, FL
Winter Garden, FL
Irvine, CA
Tampa, FL
New York, NY
Lakeland, FL
Los Angeles, CA
New York, NY / Philadelphia, PA / West Hartford, CT / Anaheim, CA
Los Angeles, CA
Sylmar, CA / Las Vegas, NV
Orlando, FL / Pigeon Forge, TN / Nashville, TN / Chicago, IL / Minneapolis, MN / Dallas, TX / Austin, TX / Houston, TX
Good luck, and Merry Christmas!