Escape Authority has always been about more than just escape game reviews. In fact, one of our most popular annual features is the site-wide Halloween conversion each and every September and October.  It's no secret that the season of tricks and treats is our favorite of all. And now, you don't have to wait until the Fall to get  little taste of terror.
We're excited to pull back the bloody curtain on a new feature we've been dying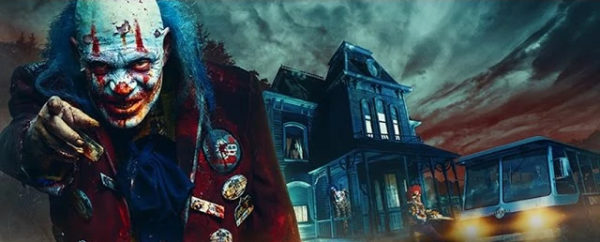 to tell you about for some time: EA13! On the 13th of each month – the most unlucky day of them all – we'll release a monstrous little treat: brand new, never before seen Haunt Reviews (complete with accompanying Facebook photo albums) from all over the country that we've keep locked up tight until you were least expecting it. It's the best way to relive some of your favorite moments from the past Halloween season!
There's some big screams in store – with content from both coasts, including major budget attractions such as Six Flags Fright Fest, Universal's Halloween Horror Nights and even Disneyland's Halloween Time! But for now, until the 13th, we'll be waiting in your nightmares…