Over the course of Escape Authority's existence, we've been able to do a lot of really cool things to help further the awareness of the escape game industry. From our detailed and honest reviews to our thought-provoking articles, our dedicated discussion forum, exclusive podcast and the world's most comprehensive Escape Room Map, there has been a lot that we've been excited to share with you.
Today is, without a doubt, the most exciting feature we've ever revealed. I could describe it in great detail, but I think this time, all I need to do is say two words:
FREE GAMES!
Welcome to our newest feature, and one we anticipate to quickly become our most popular – EA FREE PLAY! An escape game giveaway contest!

EA FREE PLAY! has been in the works for a very long time, and as much as I've wanted to tease it – or flat out just spill it sooner, this one was too cool to not hold off until we could present the full details. It's difficult to determine what the "best of all" talking point is here, but we're pretty confident you'll enjoy this one:
EA FREE PLAY! is not a special event. EA FREE PLAY! is our newest WEEKLY feature. That's right folks – we're giving away free private games spanning literally all across the United States – Every. Single. Week.
EA FREE PLAY! is a contest that will be headquartered on our official Facebook page, though the weekly announcements – including the location of our next host venue – will occur here on our home page every single Friday at 3pm EST. The contest's entry period will then immediately open until the following Friday at 3pm EST. The following week's contest will begin immediately when entries close for the week prior's. Each winner will be announced one day following the contest's official end date, featured on our home page as well as on our social media channels Saturday, also at 3pm EST.
The rules are simple, and there's lots of ways to score valuable bonus entries to increase your chance of winning even further!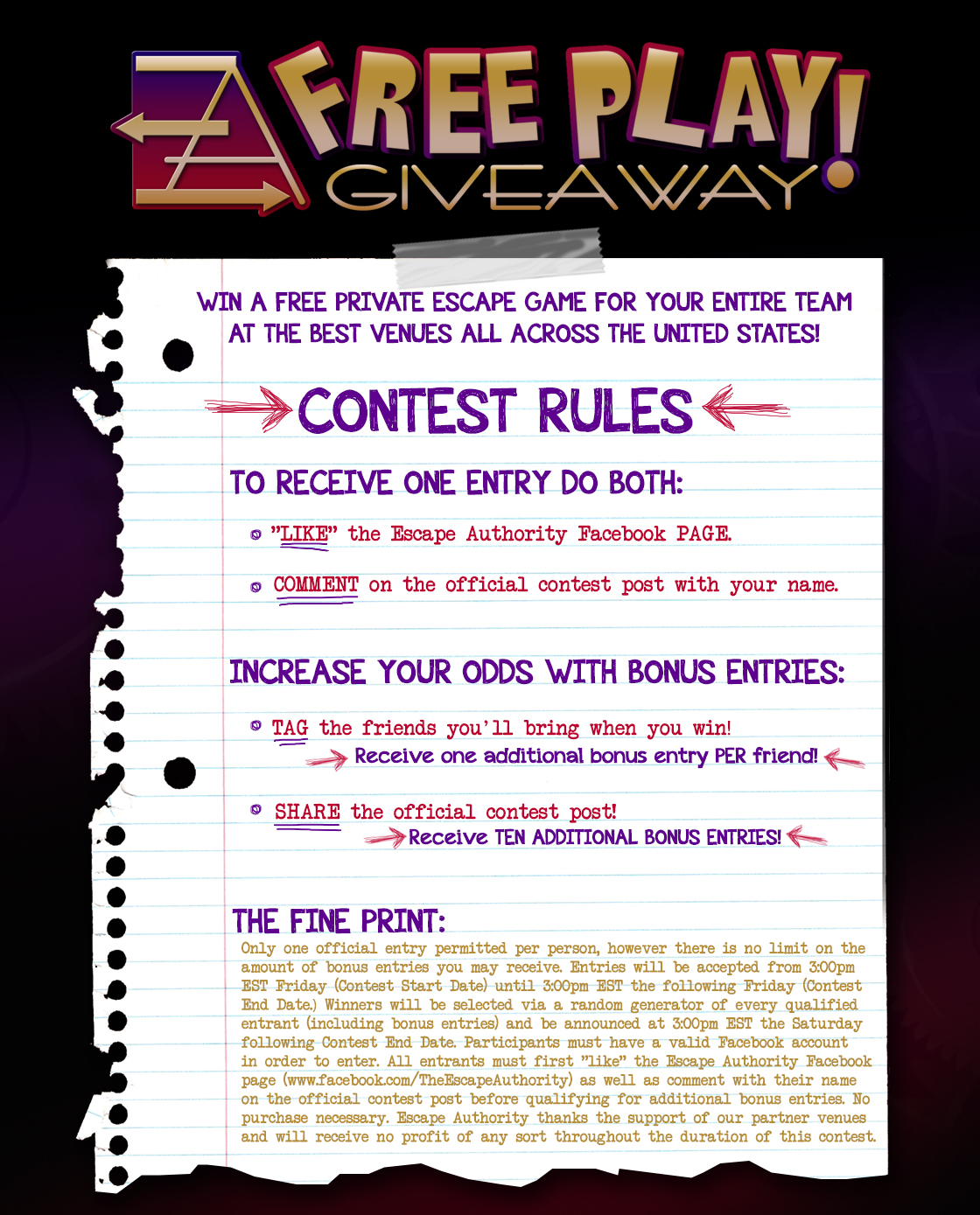 Oh – did you want a sneak peak at just SOME of our participating partner venues? Well how's this for a starting line-up?!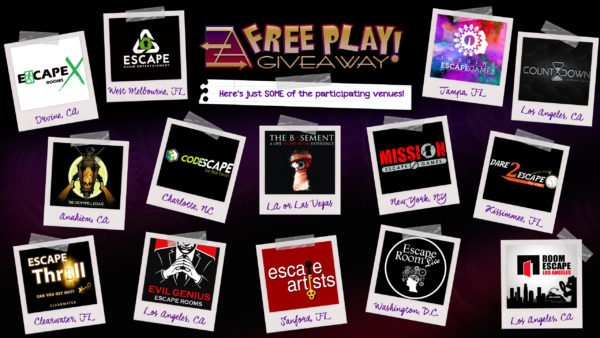 And again, that's only *some* of the venues already participating! This list has already grown since creating the promotional graphic, and is getting bigger and more wide-spread literally every single day!
By this point we're betting you might just be as excited as we are – so, here's one more announcement to make it even better:
Our brand new EA FREE PLAY! feature officially launches THIS FRIDAY, August 4, 2017. And ohhh boy are we starting off with a big one!
Soooooooo, who's excited?! Tell us about it on our forum, and be sure to tune in this Friday at 3pm EST for the reveal of our very first host venue, as well as the beginning of EA FREE PLAY!