Officially opening on October 1st, Cross Roads Escape Games is changing up The Hex room with new effects, audio cues, and alterations to puzzle steps and flow throughout the game. Previous players will also notice a new ending.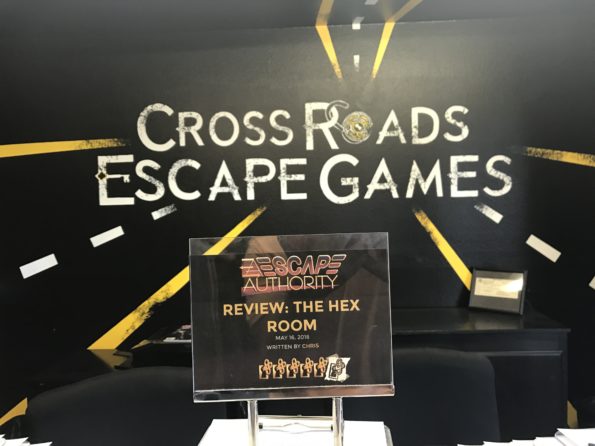 We were invited to a special media preview and testing of the game before its opening. This was also our first opportunity to play The Hex Room a second time. A standout element for this game is its offer of replay-ability. Since the game is divided into essentially six mini-escape rooms, players can have a different experience for a chunk of their game time simply by starting as a different character. Some rooms have gone through more significant changes than others, but each has been touched in some way.
As part of this sweep of alterations, more jump scare moments are being added to each room of the game to up the intensity. At the time of our early testing visit, Cross Roads was still finalizing these effects, so we were not able to see them in person.
Our one issue was that some of the core puzzles that most players will see, mainly the individual hex boxes and the later puzzles in the Detective's room, have not been altered. For our group's first visit, we ended up helping and working with each other to solve the hex boxes during the latter part of the game. So on this second trip, some of us already knew how to instantly solve others boxes. For these puzzles that most appeal to the hardcore player—the person also most likely to return and replay the game—alterations should be made. It was disappointing to not have that extra bit of challenge.
In my personal case, I had previously been the Detective, so once I exited my room this time, I saw the puzzles remaining in that room were the same as when I played before. It became a question of do I just quickly complete these puzzles since I already know how they work, or let the current Detective player keep working? Since every past player has likely seen the puzzles in this hub space, these are among the most important ones to alter.
The Hex Room's new ending falls more in line with the story world of the game, and other tweaks to puzzle ordering change the way players interact with one another. It's a subtle difference, but previously players would encounter puzzles early on that required assistance from others. Now those puzzles have been moved to later in the flow allowing for more individualized work at the beginning of the game.
If you haven't yet visited the hex room, now is an excellent time to go and experience these new changes. The Hex Room's unique split format presents a game unlike any other and is a great game for experienced players to test their mettle. Read our full review of our first experience here. For returning players you'll notice changes in a few places throughout the game, and if you're playing a new starter room you'll have a different experience as long as you weren't hands on in that space previously.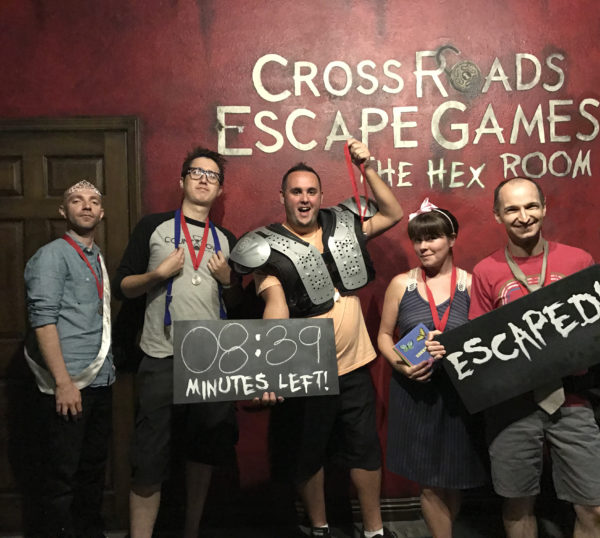 Venue:  Cross Roads Escape Games
Location: Anaheim, California
Number of Games: 2
GAME SPECIFIC INFORMATION:
Duration: 60 minutes
Capacity: 5-10 people (intended for exactly 6)
Group Type: Private / You will not be paired with strangers.
Cost: $160+ per group (requires minimum purchase of 5 tickets at $32 per person)
Summary
Reviewer
Review Date
Reviewed Item
Cross Roads Escape Games - The Hex Room
Author Rating